About Guide
Guide is a Bollywood Hindi film directed by Vijay Anand. He was the brother of Indian Actor and Producer Dev Anand. Dev Anand and Waheeda Rehman were in lead roles. Guide was based on the Novel "The Guide" by R.K Narayan. Guide is considered to be one of the best Masterpieces of Indian Cinema.
Note : it was filmed simultaneously in English and Hindi. 
Guide is a story of tourist guide Raju, how his life gets complicated with his relations and how he finally finds the meaning of life.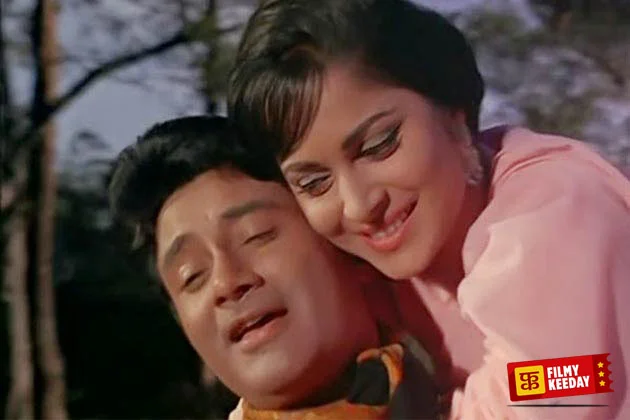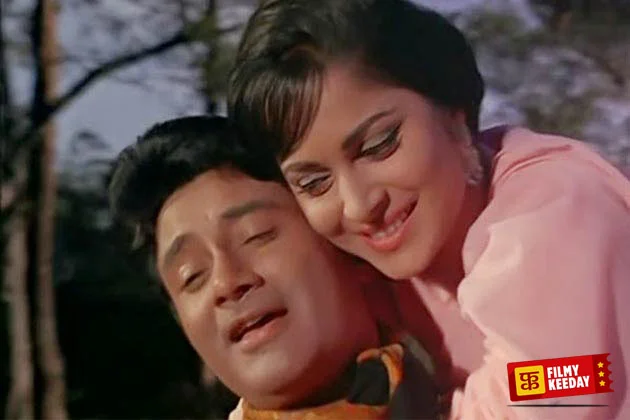 Facts about Guide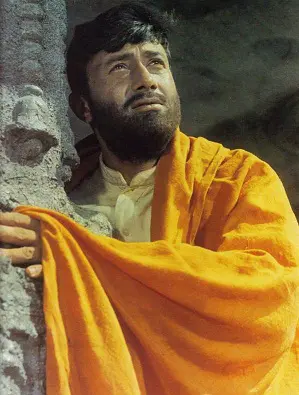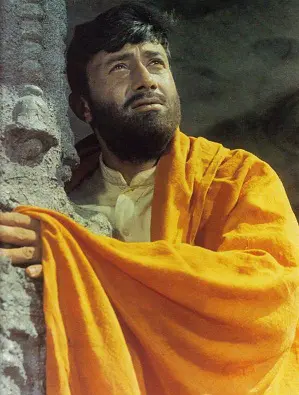 It was listed 4th best Indian Film by Time Magazine.
Guide was screened at Cannes Film Festival in 2007 after 42 years of its release.
It was the 8th film submitted by India for Oscars. Guide was the official submission for 38th academy awards in Foreign language category.
Polish-born American Film director Tad Danielewski directed the US version of the film, this English version of the film was written by Nobel Laureate Pearl S Buck.
Hasrat Jaipuri wrote the first line of the Song "Din dhal Jaye" and rest lines were written by Shailendra.
It was the most expensive color film of Navketan Films.
Dev Anand was approached by American director Tad Danielewski and writer Pearl Buck to be cast in American film "Guide" based on a novel by Indian Author R.K Narayan.
R K Narayan was appalled by both versions of the film, especially the English one; and vented his frustration in an article he wrote for Life magazine.
Original Novel is very bold and many scenes were improvised according to Indian audience.
Hindi Dialogues of Guide
Na sukh hai, na dukh hai, na deen hai, na duniya na insaan na bhagwan
Sirf main hoon, Main hoon, main aur sirf main…
Lagta hai aaj har ichha puri hogi, par maza dekho, aaj koi ichha hi nahi rahi…
Jab matlab se pyar hota hai, to pyar se matlab nahi rehta..
Maut ek khayal hai jaise zindagi ek khayal hai…
12 din kya main hamesha ke liye khaana chhod du agar uss se tumhara bhala hota hai to…
Jis jagah ko dekhkar parmatma ki yad aye wo tirth kehlata hai, aur jis aadmi ke darshan se parmatma me bhakti jaage, wo mahatma kehlata hai….
Aana jana hamesha apne hath me thodi hota hai dost, insaan idhar jana chahta hai kismat kaan pakad kar udhar le jati hai..
Kaam uska, naam tera…
Musibat ka to chita tak sath rehta hai…
Jo admi apne naseeb ko kosta rehta hai, uska naseeb bhi usko kosne lagta hai….
Dukh wo amrit hai jiss se paap dhulte hai….
Jaat na puchiyo sadhu ki, Puch lijiyo gyan, Mol karo talwar ka padi rahe mayan…
Gandi nali se nikla hua pani, kabhi gangajal nahi ban sakta….
Tu ye to nahi sochne laga ki ek aadmi ki bhookh ka baadlo se koi rishta ho sakta hai…
In logo ko mujh par vishwas hai aur ab mujhe inke vishwas par vishwas hone laga hai….
Main suban se lafzon ki tasveer khinchta hoon, ateet to sab dikhate hai, main kabhi kabhi bhavishya bhi dikhata hu…
Yad mein nasha karta hu aur nashe mein yaad karta hu….
40 Crore aadmi agar ek din upvaas rakhe to 40 crore bhukhe pet ek din ki khuraak kha sakte hai…
Soya tha Par ab kuch kuch jagne laga hoon !