Dhoom 3 is the third sequence of Dhoom Series. The first movie of Dhoom series came in 2004 and won millions of hearts. After John Abraham and Hrithik Roshan, Dhoom 3 has Mr Perfectionist, Aamir Khan with the hottest beauty of Bollywood Katrina Kaif. Movie critics and fans have already started making speculations of what the movie is going to be like on Screen and how is it going to perform on Box Office. We have brought a glimpse to increase your speculations for Dhoom 3.
Also Read : All About Dhoom 3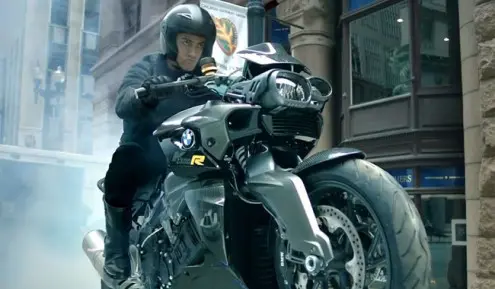 Yes! We are going to tell you why we think Dhoom 3 will be the next Block Buster movie of Bollywood.
Mr. Perfectionist
We all know Mr Perfectionist goes to any level to make his movie perfect, this is a very BIG reason that viewers are already vowing on Dhoom 3 to have great success at the Box Office as well as in every heart. Dhoom 3 has Amir Khan as an illusionist.
Also Read : Top 10 Highest Paid Actors in Bollywood
Katrina Kaif                                                                                                                                
Earlier Esha, Aishwarya and Bipasha have been part of Dhoom 3 to add glamour and glitz. This time its Katrina, Do we need to say anything? She is already looking hot in trailers and songs, isn't she? Katrina has shed many kilos to look such hot for Dhoom 3.
IMAX
Dhoom 3 is the first Hindi movie that will be released in IMAX format.
Stunts in Dhoom 3
Dhoom series is famous for its stunts. Dhoom 3 ensures bigger stunts and the trailers shows it all. The stunts are not only bigger and scary but look awesome on screen.
Tap Dancing 
Amir Khan has turned Tap Dancer in the movie, He has done a marvellous piece of Tap Dance in a song of Dhoom 3.
Acrobats
Apart from stunts, Amir Khan and Katrina has done many acrobatic moves in the movie. Amir being an illusionist and Katrina a beautiful Gymnast has shown many gymnast moves in the 5 crore song Malang.
Special Effects and Animation in Dhoom 3
Dhoom 3 animation and graphic are world class. When Krrish 3 was being criticized for the graphics and animation, Dhoom 3 trailers gave Krrish 3 a tough competition. And now when the movie is about to release, the comparison of animation and graphics will again become the talk of the town.
Promotion Strategies for Dhoom 3
Amir Khan and Dhoom 3 team had made sure to strategize how to promote Dhoom 3 to get the maximum output.
As a promotional strategy, Only a 30 Sec teaser of the songs are revealed, complete songs will only be released with the movie release.
There has been a marketing pact with BMW Motorrad, and the BMW S1000RR sport Bike will be featured in the movie.
An animated 3D game based on Dhoom 3 for Windows Phone was launched on 25 October to promote the movie.
These are few points which make Dhoom 3 a great movie to watch. There must be much more which will be revealed only after Dhoom 3 has been released.
Do you think Dhoom 3 has got the magic that can beat all the Box Office scores made by other movies?