Netflix provides a variety of material, including Hindi-language films and television series. For the Indian market, many foreign films and TV series are dubbed in Hindi.
Please be aware that depending on your location and the licensing agreements with Netflix, Hindi-dubbed material may not always be available. Not all films or TV series may be accessible in Hindi, despite the fact that Netflix does provide a variety of Hindi-dubbed titles.
This is the 2nd time we are posting about Hindi Dubbed TV Shows on Netflix, there are plenty of shows that are now being dubbed in Hindi, so we will make more articles on Hindi Dubbed Shows in the future.
Best Hindi Dubbed Netflix Series List
Snowpiercer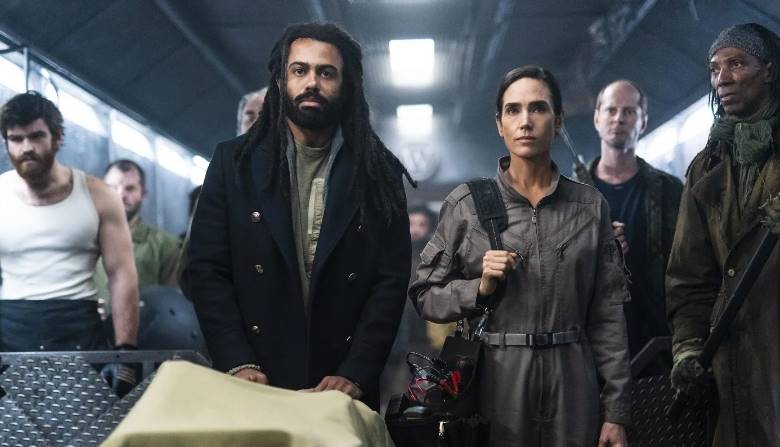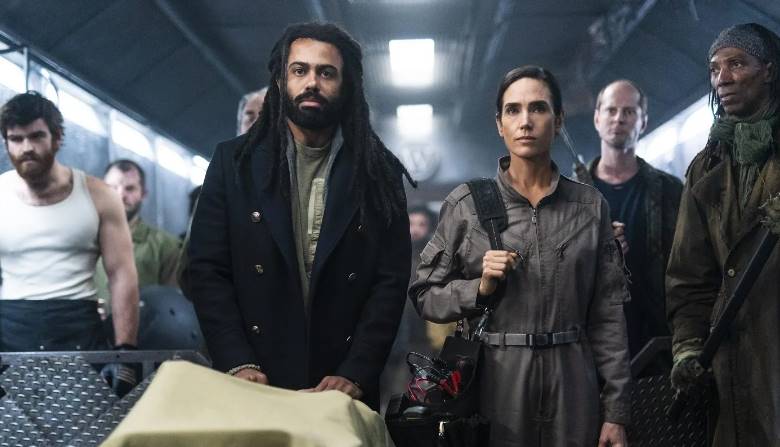 Snowpiercer is accessible on Netflix in Hindi. The science fiction television show "Snowpiercer" is based on the 2013 movie of the same name, which in turn was based on the "Le Transperceneige" French graphic book by Jacques Lob, Benjamin Legrand, and Jean-Marc Rochette.
In the post-apocalyptic universe of the series, Earth has turned into a freezing wasteland. The surviving members of mankind reside on board the Snowpiercer, a train that travels around the world continuously. The series highlights the social and political tensions among the passengers as they negotiate their lives on the train, which is separated into many classes.
Lucifer TV Series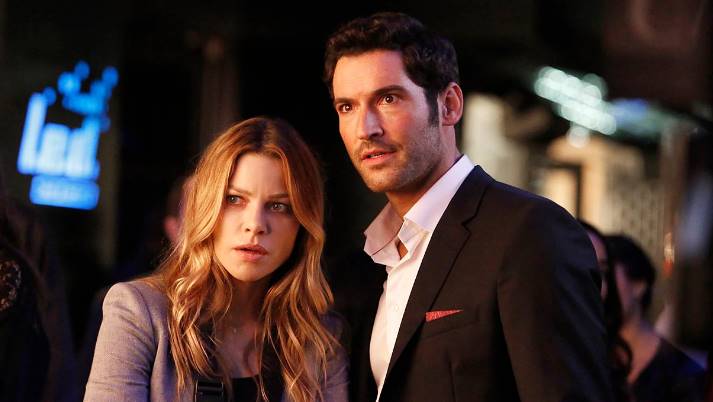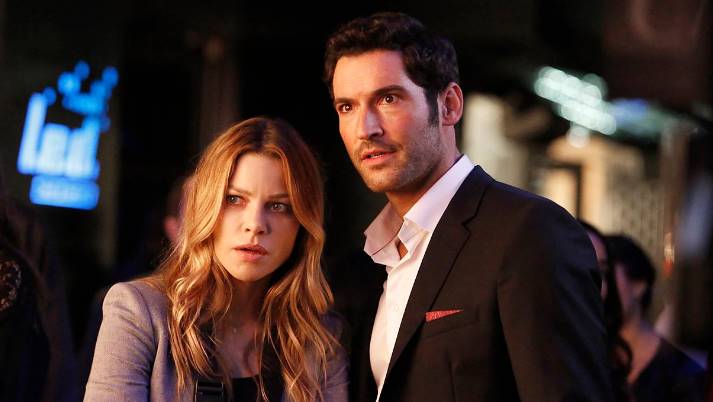 Lucifer is available on Netflix in Hindi. Initially created by Fox, the series was eventually bought up by Netflix when Fox canceled it. It is based on the DC Comics character Lucifer Morningstar, which was developed by Neil Gaiman, Sam Kieth, and Mike Dringenberg.
Lucifer tells the tale of Lucifer Morningstar, who makes the decision to escape Hell and settle in Los Angeles, where he owns and operates the Lux nightclub. He is connected with Chloe Decker, a homicide investigator, and begins helping her crack cases. As the show goes on, Lucifer fights with his identity as well as his own needs and obligations.
The Spy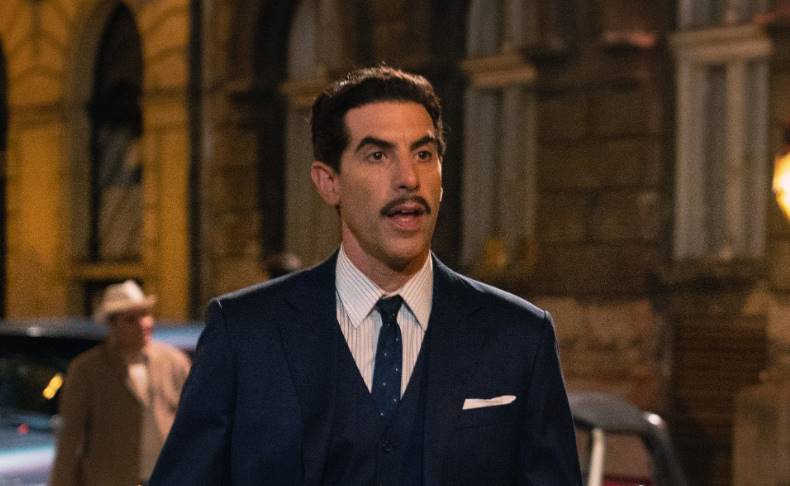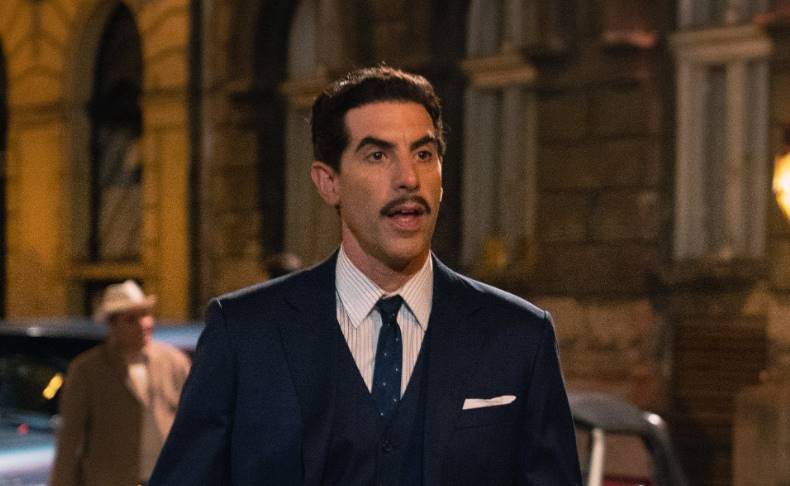 Gideon Raff is the author of the drama miniseries "The Spy". On Netflix in the Hindi Dubbed version, it had its debut on September 6, 2019. The series takes its cues from the true account of Israeli spy Eli Cohen, who penetrated the Syrian government in the 1960s.
Eli Cohen, the main character in "The Spy," is portrayed by Sacha Baron Cohen. Cohen's journey from a regular Israeli clerk to a Mossad operative who travels undercover in Syria is followed throughout the narrative. He obtains access to the top echelons of the Syrian government by posing as the rich businessman Kamel Amin Thaabet. Cohen collects crucial information while living a double life that greatly aids Israel.
The Crown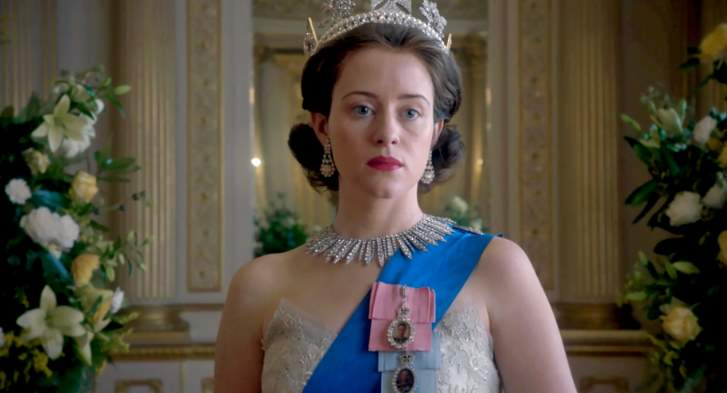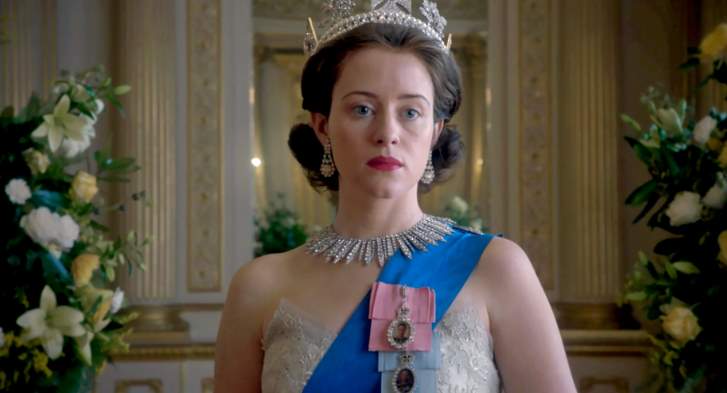 From the 1950s, the beginning of Queen Elizabeth II's reign, until the present, "The Crown" follows her life. The show explores her romantic relationships, political struggles, and the effects of becoming queen on her family and the country.
Every season generally focuses on a particular time period, analyzing notable occurrences including royal scandals, political upheavals, and societal shifts that took place during that period.
The Crown is available in a Hindi dubbed version.
Altered Carbon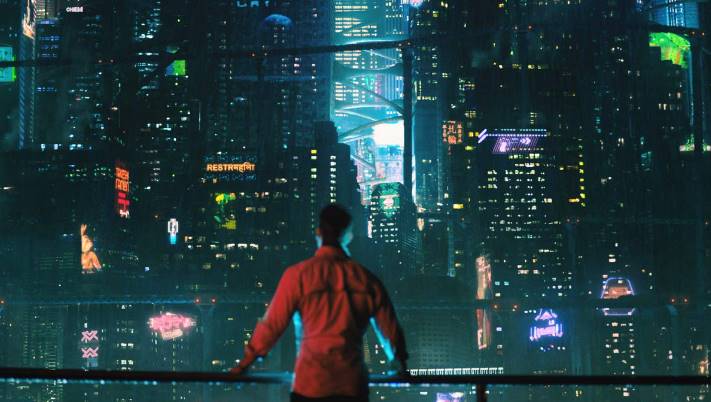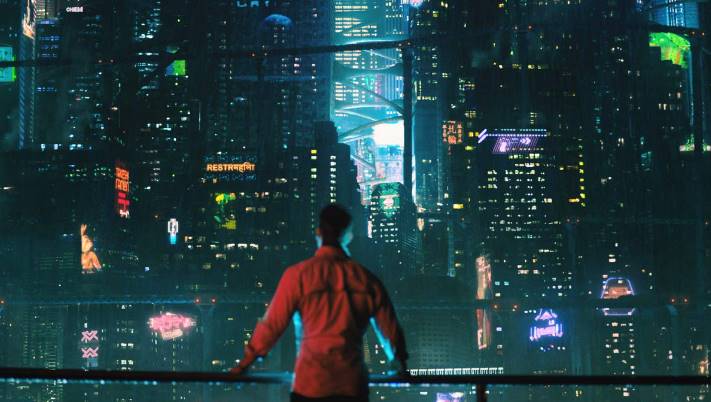 "Altered Carbon" is a science fiction television show based on Richard K. Morgan's novel of the same name. The show debuted on Netflix on February 2, 2018, and has earned popularity for its unique combination of cyberpunk, action, and mystery themes.
The plot is set in a dystopian future in which the mind can be transferred between bodies known as "sleeves," and follows Takeshi Kovacs, a former elite soldier turned private detective. In this universe, the human mind may be digitized and stored in a device known as a "stack," allowing humans to live indefinitely by transferring their consciousness into multiple bodies.
Lost in Space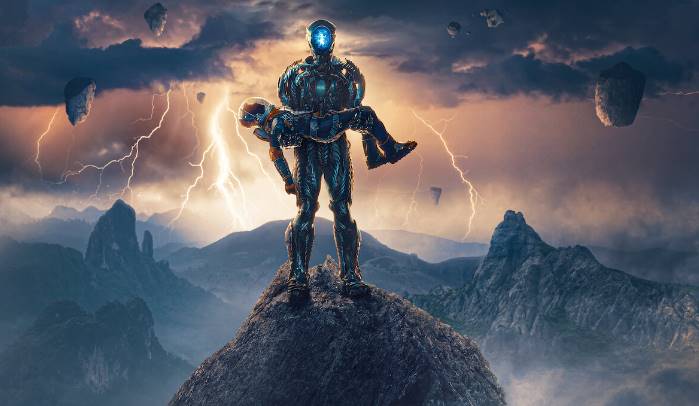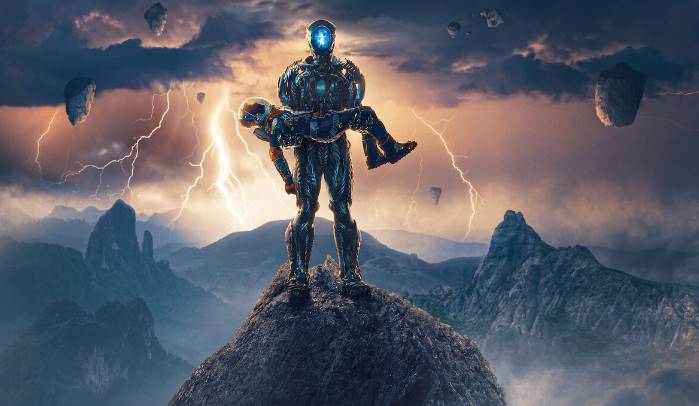 Lost in Space is a science fiction television series based on the famous 1965 series of the same name. This is a family show dubbed in Hindi. The program debuted on Netflix on April 13, 2018, to excellent reviews for its family-friendly adventure and visual effects.
The story follows the Robinson family, a group of space colonists chosen to embark aboard the spacecraft Resolute to a faraway planet called Alpha Centauri. Their quest, however, takes a tragic turn when their ship is sabotaged, leaving them to crash land on an unknown planet.
Mindhunter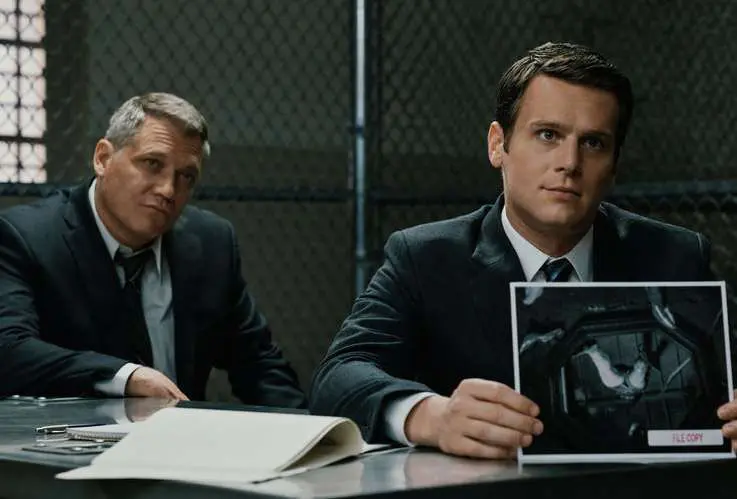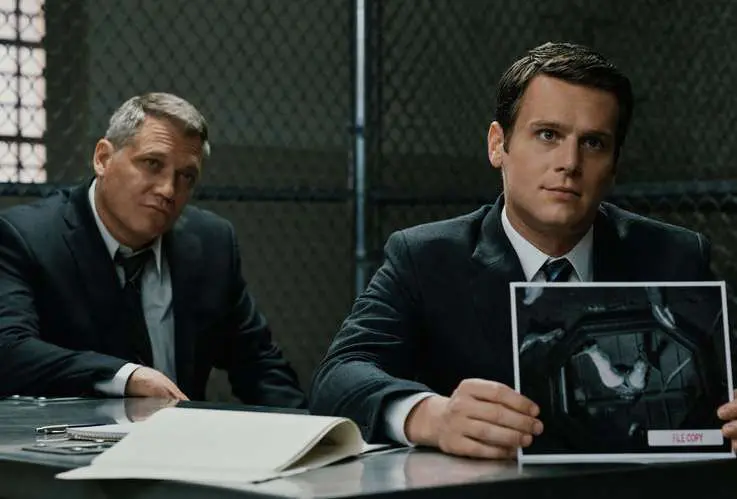 "Mindhunter" is a crime thriller television series developed by Joe Penhall that is based on the true crime novel "Mind Hunter: Inside the FBI's Elite Serial Crime Unit" by John E. Douglas and Mark Olshaker. The series, which debuted on Netflix on October 13, 2017, is recognized for its psychological examination of serial killers and the evolution of criminal profiling.
The show follows FBI agents Holden Ford (Jonathan Groff) and Bill Tench (Holt McCallany) as they pioneer a novel technique for a criminal investigation in the late 1970s and early 1980s. The agents conduct interviews with convicted serial murderers in order to acquire insight into their psychology and behavior, with the goal of using this knowledge to solve current cases and prevent future murders.
Ozark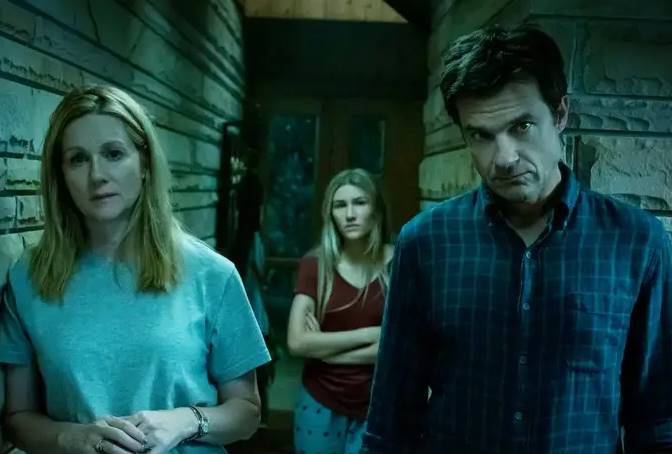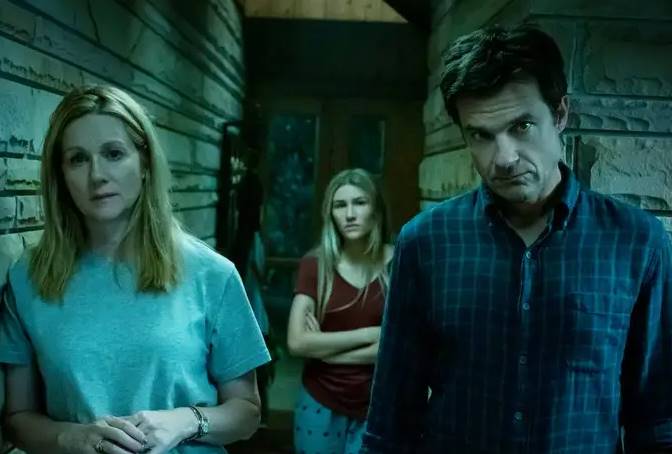 Ozark is a television crime drama series produced by Bill Dubuque. It debuted on Netflix on July 21, 2017, and has already earned a large fanbase due to its gripping narrative and engaging performances.
The plot centers around the Byrde family, with a particular emphasis on Martin "Marty" Byrde (played by Jason Bateman), a financial planner who becomes involved with a violent Mexican drug gang. Marty relocates his family from Chicago to the Ozarks in Missouri to try to make apologies and continue laundering money for the cartel when a money-laundering operation goes bad.
The Vampire Diaries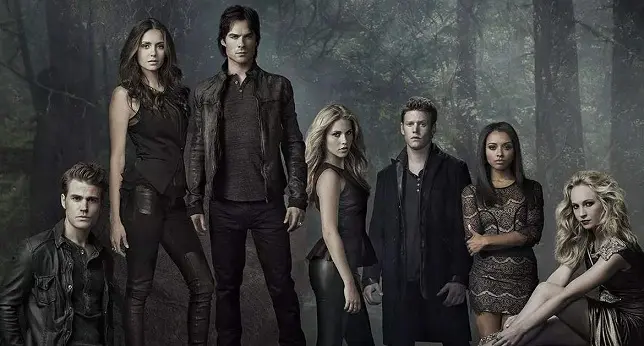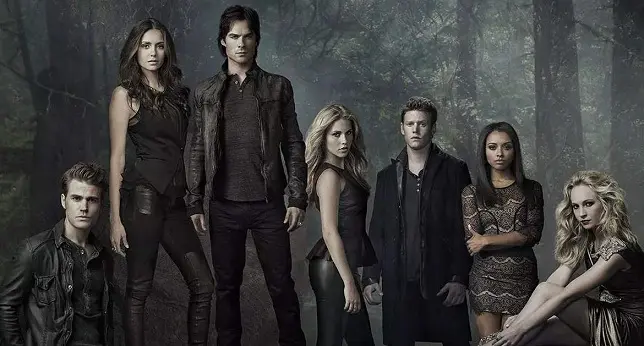 "The Vampire Diaries" is a supernatural drama television series based on the L.J. Smith book series of the same name. The program debuted on The CW on September 10, 2009, and lasted eight seasons, ending on March 10, 2017.
The drama is set in the fictitious town of Mystic Falls, Virginia, and revolves around Elena Gilbert (Nina Dobrev), a young girl who falls in love with a 162-year-old vampire called Stefan Salvatore (Paul Wesley). Elena, Stefan, and his brother Damon (played by Ian Somerhalder) negotiate their complicated relationships while fighting supernatural threats and other problems.
The Witcher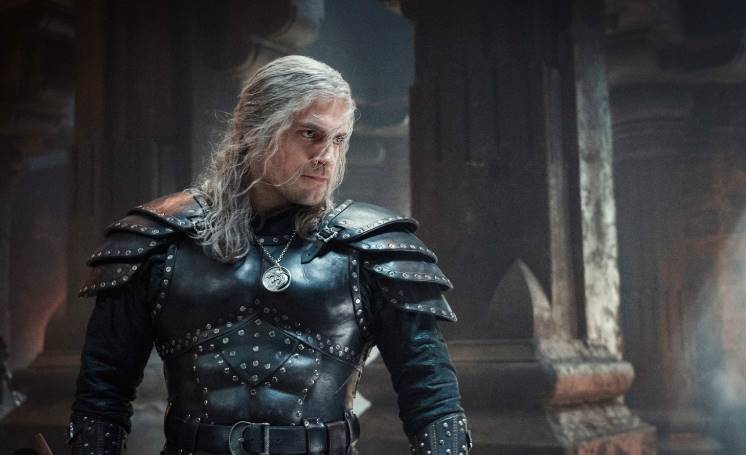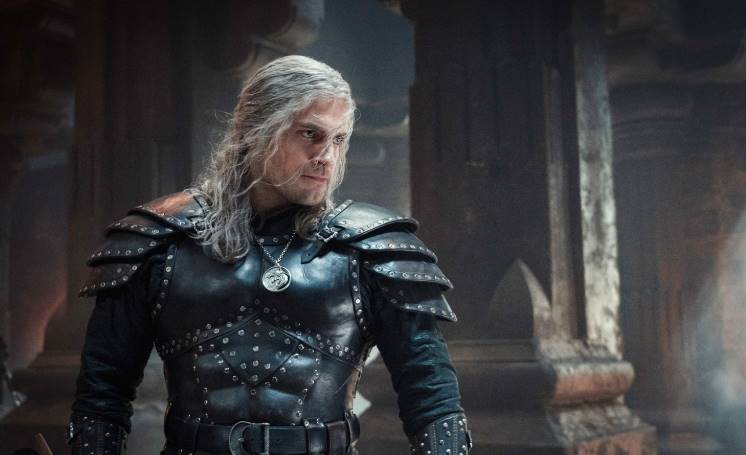 The series chronicles the exploits of Geralt of Rivia (Henry Cavill), a lone monster hunter known as a "Witcher." Geralt has superhuman talents and roams the continent looking for hazardous creatures to murder for money. The story is told in a nonlinear fashion, with several timelines and individuals whose fates finally cross.
The Witcher is also available in the Hindi Language on Netflix.
Wednesday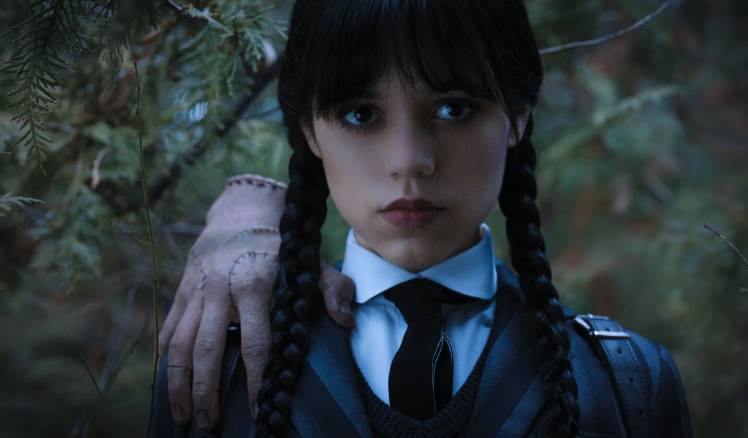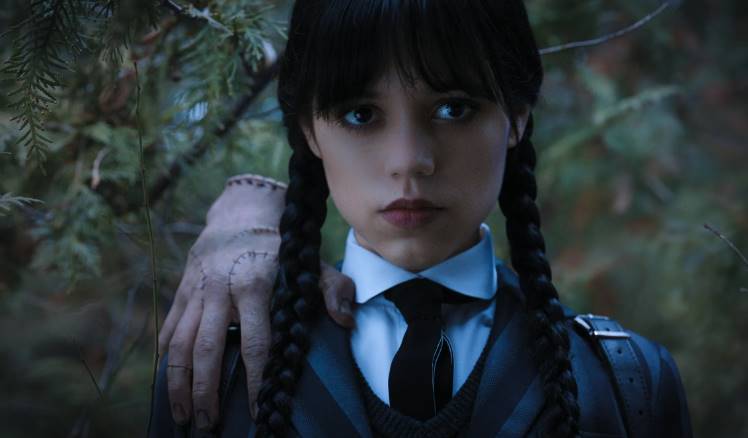 Wednesday is a supernatural comedy Horror tv series based on the characters of the Adams Family, It shares the life of Wednesday Addams, and it stars Jenna Ortega in the lead role of Wednesday. If you like supernatural Horror comedy kind of stuff, then this web series is a must-watch for you.
Wednesday is available in Hindi on Netflix, so you can enjoy the show in your own language.
Your Turn!
This is part 2 of our Hindi Dubbed Netflix Series list, you can check part 1 of Hindi Dubbed Netflix Shows here.
Do let us know your favorite tv shows on Netflix.