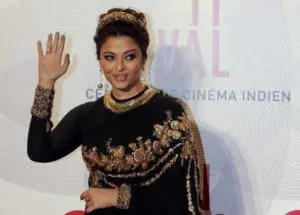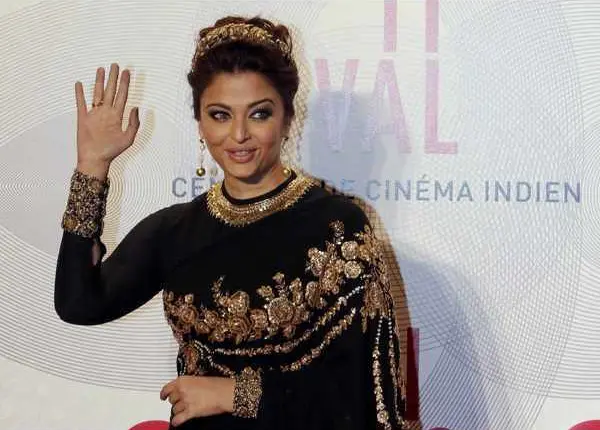 Regarded as one of the most beautiful woman in the World, worked in more than and MISS WORLD 2004, our own AISHWARYA RAI BACHCHAN. Aishwarya has always been in the news for her post pregnancy weight. Aishwarya's dress disasters at Cannes last year have bagged limelight. Hence this year all eyes were set to see her wardrobe selection at Cannes 2013 and has become a topic of discussion for everyone.
Bad choice of dresses and bad hairdo's made this year another disaster for Aishwarya Rai Bachchan. Except one or two appearances, Aishwarya's looks were a BIG letdown for Bollywood.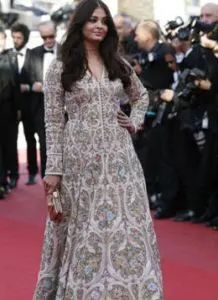 Abu-Sandeep Anarkali, making her look like a walking tent on the red carpet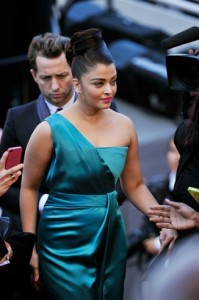 Teal, single-shouldered Gucci dress with bright pink lips was making her look frumpy, and the mountainous hairdo didn't help her either.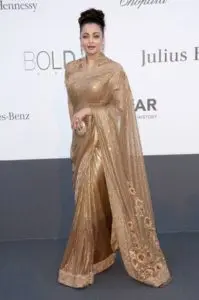 Tarun Tahilliani's Golden sari was like a melting gold bar, Adding to this her hideous make up and another disastrous hairdo made it more horrendous.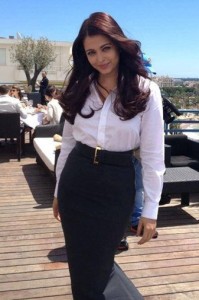 Aishwarya was also seen wearing a white shirt and a long black skirt with minimal makeup adding to her grace.