Swades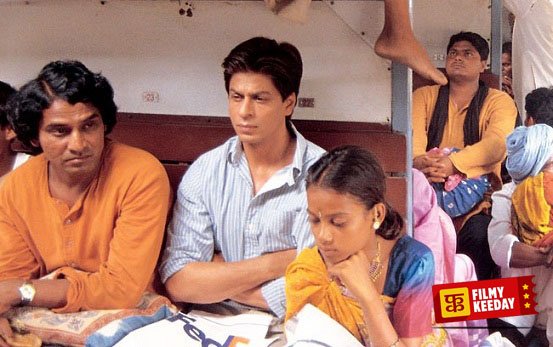 Swades is a 2004 Hindi drama film starring Shahrukh Khan in the lead role as an NRI working at NASA, who returns to India to find his nanny with whom he has lost touch. Directed by Ashutosh Gowariker, the film talks about the harsher aspects of Indian villages dominated by poverty, caste discrimination, child marriage, gender discrimination, illiteracy, child labor, and apathy towards change. Gowariker displays these harsher aspects in a very emotional way that makes you think and care for a while about such villages and families all over India. The film also teaches that instead of whining about the problems we face in life, we should thrive ourselves and try to solve it.
Barfi!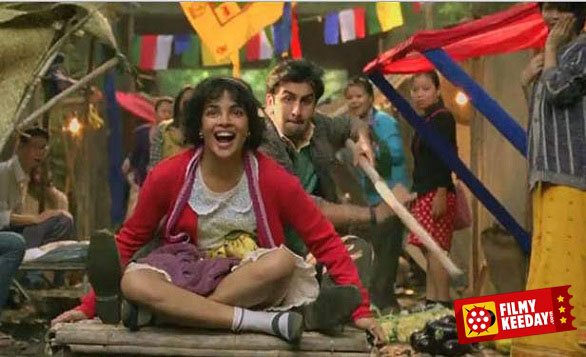 Barfi! is a 2012 romantic comedy film written and directed by Anurag Basu. The film is about a deaf and mute Nepali boy Murphy (Barfi as he pronounces it) played by Ranbir Kapoor and his relationships with two women Shruti and Jhilmil (an autistic girl) played by Ileana D'Cruz and Priyanka Chopra respectively. Even though, the film is a light hearted romantic comedy, there are many scenes in the movie that makes you feel for Barfi and Jhilmil.
Also Read :
Masoom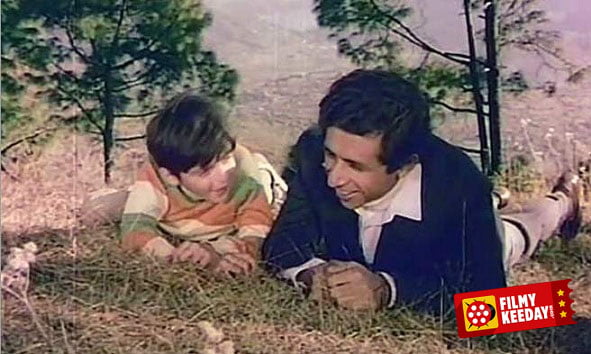 Masoom is a 1983 Indian drama film starring Naseeruddin Shah and Shabana Azmi in the lead roles along with Urmila Matondkar and Jugal Hansraj as child actors. The movie also marks the directorial debut of Shekhar Kapur, who brilliantly sheds the emotions of the characters in the movie in a peaceful manner. Naseer gives one of his best performances in the movie and proves that by winning a Filmfare award of Best Actor that year. The song "Tujhse Naraz Nahin Zindagi" voiced by Anup Ghoshal and Lata Mangeshkar has become a classic and is popular even today. The film is based on a 1980 novel Man, Woman And Child written by Erich Segal.
Amar Prem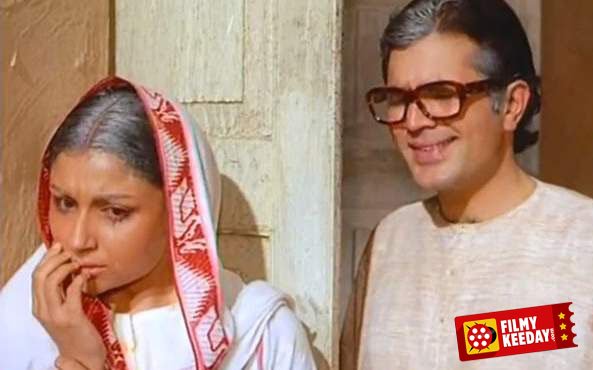 Shakti Samanta, who had a hit pairing with Rajesh Khanna in his prime time, introduced us to Amar Prem. Yet again, he cast the hit pair of Rajesh Khanna and Sharmila Tagore in Amar Prem after the success of Aradhana. The movie was quite different from a typical romantic film of that era. The title of the movie means "Eternal Love", which reflects on the movie, where the relationship between a prostitute played by Sharmila Tagore and unhappily married man played by Rajesh Khanna is displayed as beyond society and barriers. The dialogue in the movie where Rajesh Khanna tells Sharmila Tagore, "Pushpa, I hate tears!" became a trademark for the superstar in the later years.
Also Read : Best Roles by Child Actors in Bollywood Films
Viruddh… Family Comes First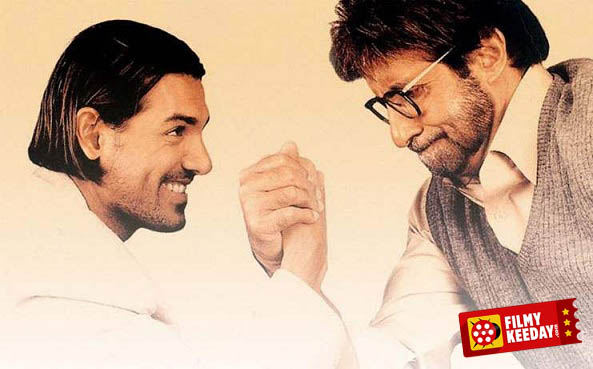 Viruddh… Family Comes First is the story of an elderly couple who seek justice for the murder of their only son. Directed by Mahesh Manjrekar, the film is the remake of a Hollywood movie Man on Fire. Starring Amitabh Bachchan and Sharmila Tagore as the elderly couple and John Abraham as their son, the film talks about the fight of a father, the struggle of a mother and the helplessness of a wife because of highly spread corruption and bureaucracy in the justice department where money triumphs the truth. If they get justice or not, makes the rest of the story.
Waqt: The Race Against Time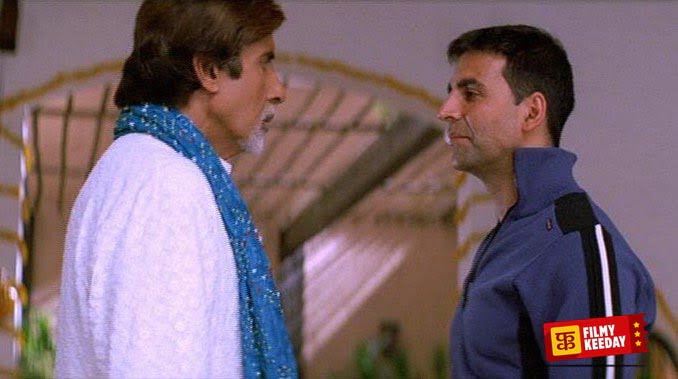 Directed by Vipul Shah, Waqt: The Race Against Time is a Bollywood Film about Father Son relationship and all the family drama around it. The film stars Amitabh Bachchan and Akshay Kumar as a father-son duo, who are like best buddies all their life. However, because of the laid back attitude of the son, the father takes some strict decisions that tears them apart. The movie shares a message to the audience that no matter how much you love your kids, you should never let that love provoke wrongdoings or careless attitude towards life. It's one of the best movie of the Bollywood film industry on father-son bonding and shares an emotional tale that we can relate to.
Sadma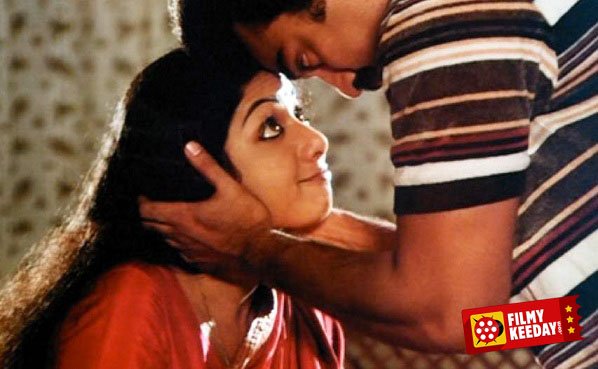 Sadma is a 1983 Hindi feature film directed by Balu Mahendra and is the remake of his own Tamil film Moondram Piral with the almost same cast. Starring Kamal Hassan and Sridevi in the lead roles, the film is about a girl named Nehalata, played by Sridevi, who regresses back into childhood due to a head injury after a car crash. In a series of events, she gets trapped in a brothel and is rescued by a young man Somu, played by Kamal Hassan, who later falls in love with her. The whole movie, except the final scene, is full of fun and comedy because of the childhood acts of Sridevi and superb acting by Kamal Hassan. However, the end of the movie is very depressing that it will break any strong person as Nehalata completely fails to remember Somu after she is fully recovered and leaves Ooty forever, while Somu makes several attempts at the platform, so she could recognize her but in vain.