Entertainment has no boundaries and no boundaries can hold movie lovers. Filmy Keeday's readers are crazy movie lovers and enhance the craziness of cinema.
Today, we are sharing a really amazing List of the Best Pakistani Films. These films are a must-watch for everyone. Each film mentioned below is one of a kind and has amazing storylines and amazing actors.
I am sure you guys will love these movies, but make sure you mention your personal experiences after watching these films and do mention your favorite Pakistani film.
** Spoiler Alert**
List of Best Pakistani Films You Should Watch
Bol (IMDb- 8.2)
Bol is a 2011 social drama film, directed by Shoaib Mansoor. The film stars, Humaima Malik, Atif Aslam, Mahira Khan, Iman Ali, Shafqat Cheema, Amr Kashmiri, Manzar Sehbai and Zaib Rehman.
The film deals with the rejection of transgender by society, the greed of having a son by families, Women empowerment and family planning.
The story of a is a lower-middle-class family in Pakistan. The eldest daughter, Zainab is about to get hanged for killing her own father. Before getting hanged, she tells the media her story, why she killed her own father.
The sensitive story of Zainab moves the whole media when she ends the story and asks a Question- Why only killing is a crime and not giving birth? Giving birth too many children to whom you give a life of hunger.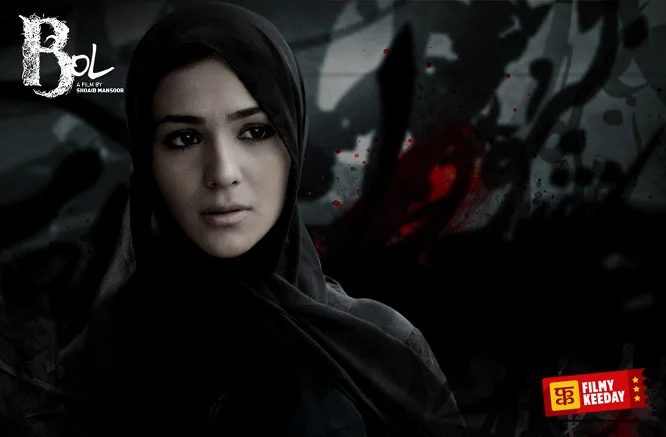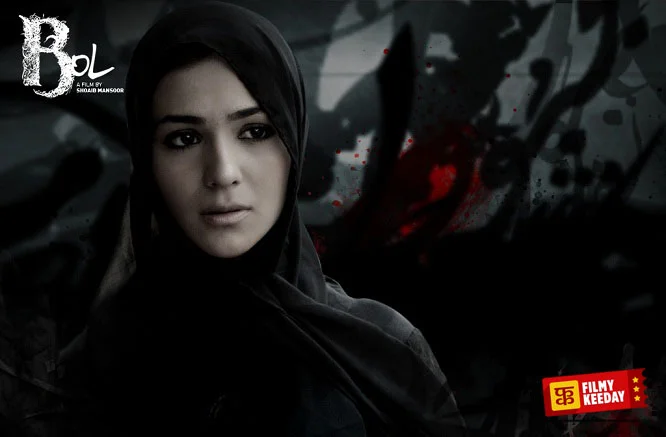 Her father kept on making children, just to get a boy. Until one day, Zainab takes her for Tubal Ligation. When her father gets to know about it, he beats Zainab.
The last child they have is a son, who is transgender. Zainab's father tries every way to kill the infant. He kills the transgender boy when he gets raped by men at work. To save himself from the murder charges, he needs money.
And for that money, he gets married to a dancer and sells his first child with the dancer before getting married to her. When Zainab and her mother get to know about it, they are heartbroken.
The dancer, to save her girl child from a life like hers comes and leaves to the old man's house. The old man is about to kill the infant and to save the girl child from her father, Zainab hits her father which kills him.
Zainab's mother and sister's open a Zainab Café and even raise the stepsister after the death of the old man and hanging of Zainab.
Bol is one of the best Films of Pakistan.
Khuda Ke Liye (IMDb- 8.4)
Khuda Ke Liye also known as In The Name of God, is a 2007 Crime, drama, thriller film directed by Shoaib Mansoor.
The film stars Shaan, Iman Ali, Fawad Afzal Khan and Hameed Sheikh. Naseeruddin Shah, An Indian Actor is also a part of the uncut version of the film. The film is shot in various locations other than Pakistan, like Chicago, Illinois, and Khyber Pakhtunkhwa.
The film is about 2 families, one settled in England and the other settled in Pakistan. The British settled, Pakistani girl wants to get married to a British boy but her hypocritical father brings her to Pakistan and forcefully makes her marry her cousin.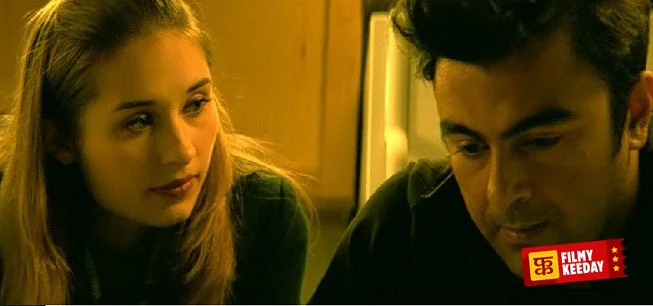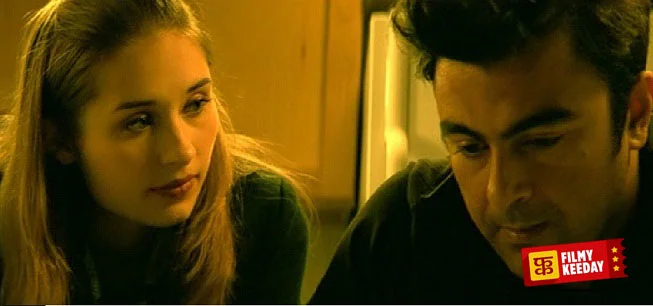 The other family has 2 boys, both singers. The younger boy falls to an Islamic Activist and is influenced in the name of God.
He forcefully gets married to his own cousin, The British-Pakistani girl, under the influence of the Islamic Activist. The elder boy goes to Chicago and falls in Love with Janie and gets married to her. After 9/11 attack, FBI arrests him and tortures him because of his Islamic background for a year.
The British-Pakistani girl manages to write a letter to her British boyfriend and seeks legal help.
The British Government rescues her, who is now a mother of a forced child. After being rescued, she returns to the same village where she was forcefully kept to educate the girls and women of the village. On the other side, during the legal hearings, the influenced boy gets to know the truth and understands what he was forced to do in the name of the God.
Main Hoon Shahid Afridi (IMDb- 8.1)
Main Hoon Shahid Afridi also was known as I Am Shahid Afridi, is a 2013 action-drama sports film directed by Syed Ali Raza Usama.
The film stars Humayun Saeed, Javed Shaikh, and Noman Habib. ShahidAfridi and Ayesha Omar with a special appearance in the film.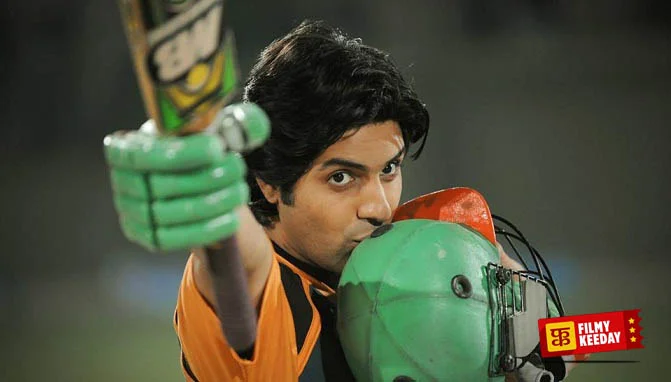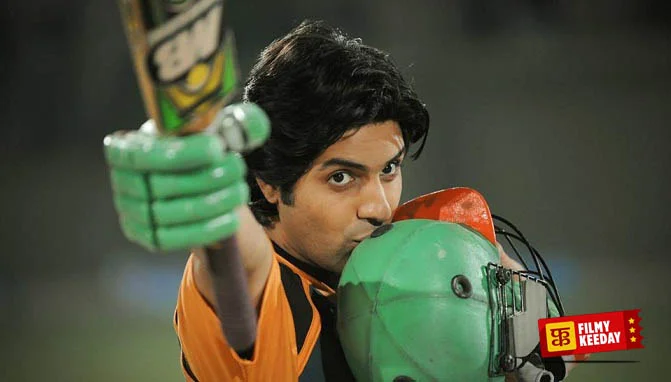 The film is about a young boy who dreams to become the famous cricketer Shahid Afridi. The young boy curses his luck when the only club he has looked up to gets bankrupt. He finds one chance to save the club and his dream.
A team of misfits without any coach or facility needs to defend skilled rivals in order to come in the eyes of, Haroon Sheikh. They find ex-cricketer, Akbar Deen, only who can save them now.
Zinda Bhaag (IMDb – 8.2)
Zindagi Bhaag is a Pakistani drama film directed by Meenu Gaur and Farjad Nabi. The film had a premiere show on 19 September 2013 and was widely released on 20 September 2013.
The film was selected as the Best Foreign Language Film from Pakistan for 86th Academy Awards but was not nominated.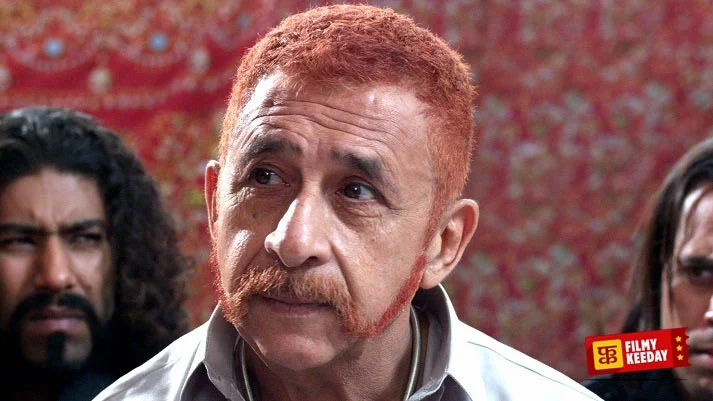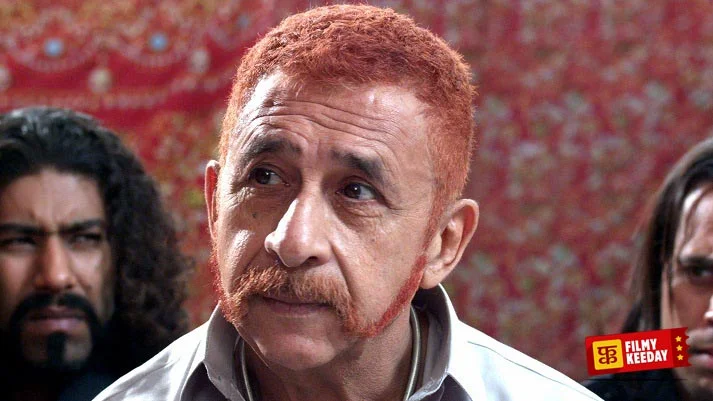 The story of the film revolves around, three young friends who are desperate to escape from the reality of their daily lives.
They want a fast way to success and for that, they believe the west is the only option. The film showcases the everyday hardships of the life of men and women of Pakistan. The three friends succeed in their lives but in the least expected way.
Ramchand Pakistani (IMDb- 7.5)
Ramchand Pakistani is a 2008 drama film directed by MehreenJabbar, starring Nandita Das, Rashid Farooqi, Syed Fazel Hussain, Maria Wasti and NomanIjaz.
The film is based on a true story of a boy who crosses the Indo-Pak border without realizing.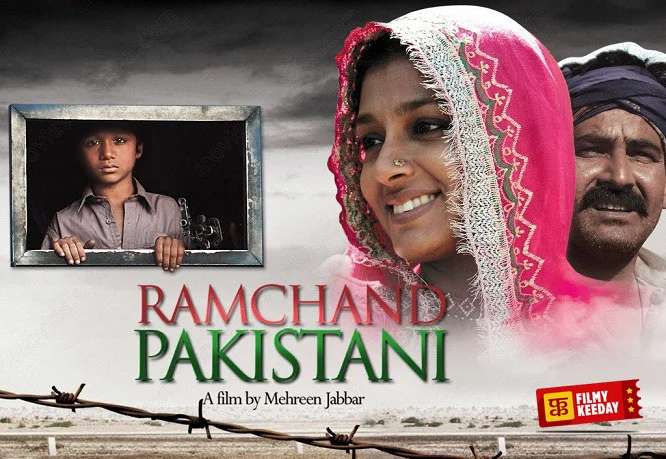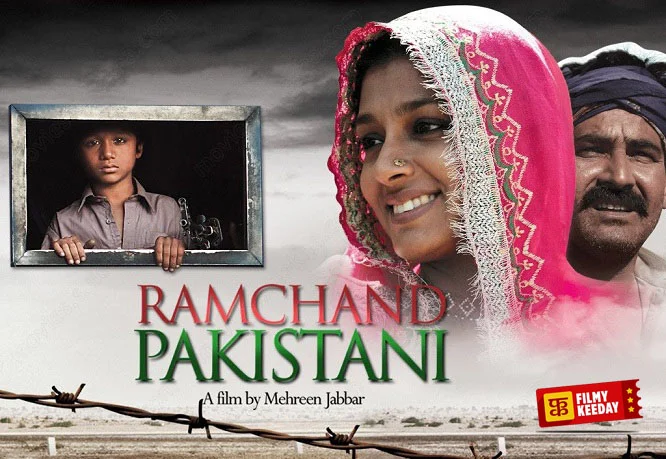 The film is about a Pakistani Hindu family belonging to an Untouchable Dalit caste, residing at India- Pakistan border.
The young eight-year-old boy and his father accidentally cross the border and reaches India. They are arrested and are kept in an Indian Jail.
The mother in Pakistan has no whereabouts of the father and son. The mother in Pakistan, devastated by the sudden disappearance of father and son, struggles for her survival and the young son learns to cope the sudden separation from her mother and cope to live in an Indian jail with his father.
Karachi Se Lahore (2015)
Karachi Se Lahore is a road-trip comedy film starring Yasir Hussain, Shehzad Sheikh, Ayesha Omer, Ahmed Ali, and Javed Sheikh. Karachi Se Lahore is a story of a guy Zaheem, his girlfriend is marrying her cousin, so he decides to stop the wedding which is happening in Lahore.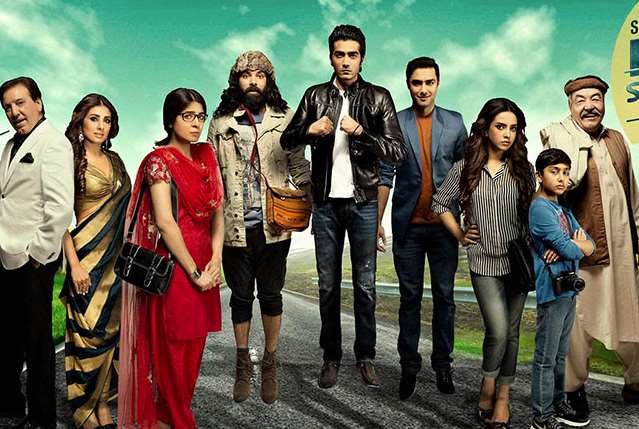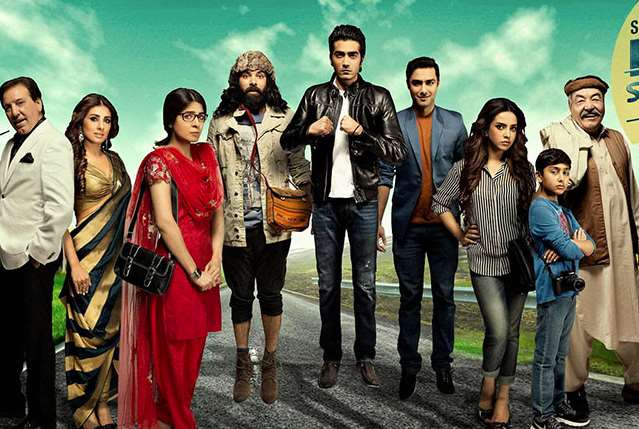 So he starts his Journey from Karachi with the help of his friends Moti, Sam, his neighbor Mariyam and her brother, Zeezo. The fun starts on the journey and it turns out a hilarious road trip, Film is written by Yasir Hussain and his comic timing is brilliant in this film.
Some other good Pakistani Movies are Waar, Na Maloom Afraad, Dukhtar, Manto, Maalik, Lahore Se Aage, Khamosh Paani, Dukhtar. You can watch them too.
Also Read: Film based on India-Pakistan Partition
If you know some more Good Pakistani movies then you can Suggest them in Comment Section, and you can also Suggest the list of Movies Different kind of movies.